Ever wished you could play the Chrome dino game whenever you want? Well, you actually can (just type chrome://dino in Chrome to start playing). Sadly, this only works in Chrome (duh!). But what if you could play from any browser — while also competing against the entire world? That's what this website is about :). But first, let's intruduce the subject for people who don't know what this is all about.
Chrome Dinosaur Game – Much More Than You Wanted To Know
If you have Google Chrome as a browser, you must have run into it at least once – the small black dinosaur on our computer screen when the internet is down. Can you picture it? The dinosaur is standing on a straight line; the words, 'no internet' annoy or stress you, depending on the circumstance.
Initially you might not have realized what it was. Maybe you hit the keyboard out of sheer annoyance. And if you happened to hit the space bar, the dinosaur would start running till it collided with a cactus.
Millions of folks are addicted to keeping the T-Rex company, both offline and online. You will be surprised at how popular this dino game is around the world. This seemingly random dinosaur is part of a proper game, and similar to other games, it has a name and developers behind it.
Whether you are a passionate player of the Dinosaur Game on Google or new to it, this one is for you. This comprehensive post about Chrome Dinosaur Game covers everything you need to know.
Let's begin.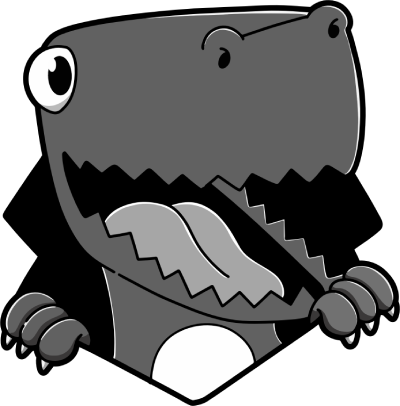 Learning resources
Wrapping up
The Google Dinosaur Game is an immensely popular game with millions of players all over the world. This runner game is free to all and does not require a special setup, gear, or play skills.
In addition, this dino game works across all devices, which makes it even more popular. The Chrome Dino is easy to play yet difficult to maintain a decent score and has all the features of an entertaining game.
Now that you know all the ways to play the Dinosaur Game in online and offline mode, as well as some neat hacks to control the game, you might be on your way to achieving the world's highest scores in no time!