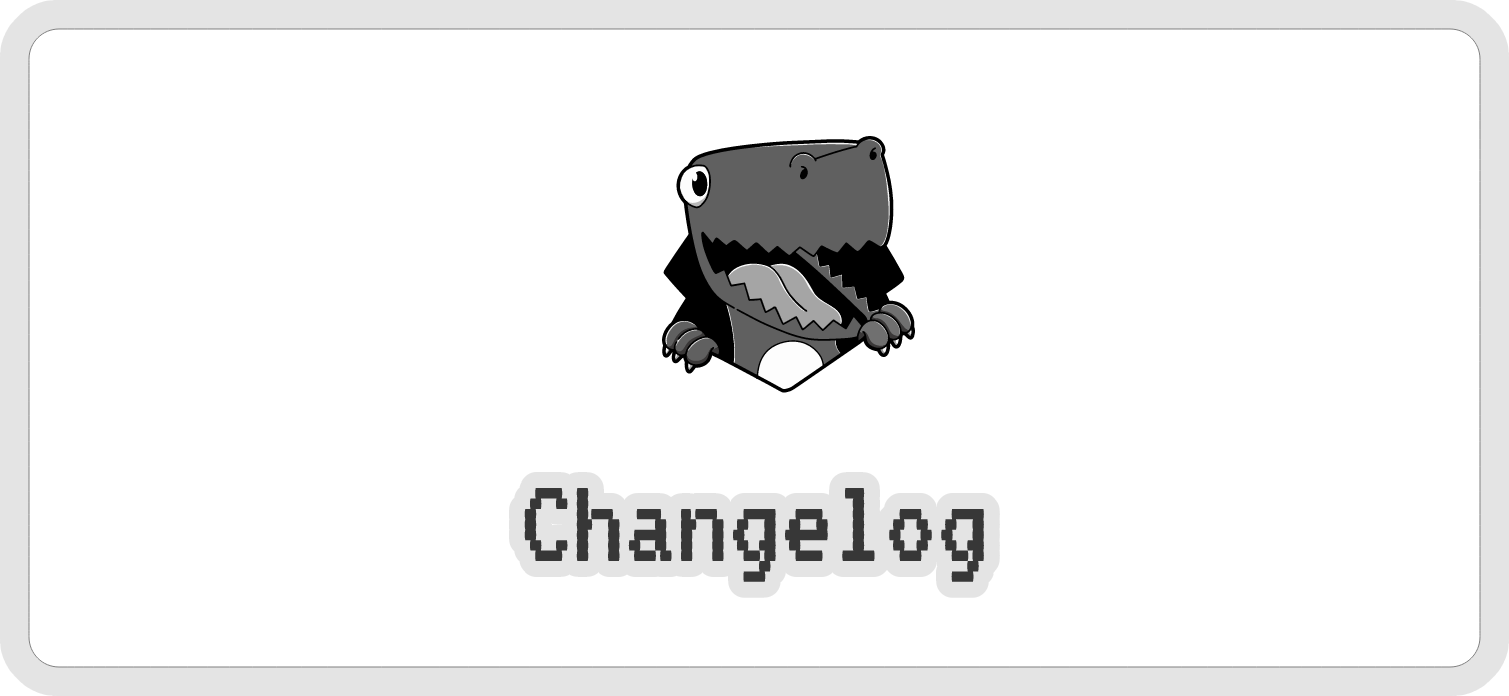 Changelog
Dec 3 2022
Fixed some minor style issues in Learning Resources
Nov 30 2022
Added trivia to homepage
Nov 14 2022
Updated game over modal to show player high score.
Nov 13 2022
There's now a secret collectible item in the game. Good luck finding it!
Nov 6 2022
Added sidebars on desktop, flyout menu on mobile, removed wall of text from front page, created
Learn
page.
Nov 5 2022
Challenges are now "battles".
Aug 15 2022
Improved challenge share call to action.
Jul 11 2022
Added option to bookmark game for quick access.
Jul 10 2022
Introducing
Challenges 🤜⚡️🤛
— compete against your friends to see who gets the biggest high score on dino game.
Jul 8 2022
Fixed a bug that caused several pages (including this one!) to return a 404 error.
Jun 21 2022
Improved analytics script
Jun 5 2022
Updated About page.
Jun 4 2022
Created changelog page, updated footer design.
Jun 1 2022
Added about page. Updated Terms.
May 28 2022
Added "Tap to start" and "Press SPACE to start" animations.
May 18 2022
Added featured images to pages.
May 17 2022
Broke down information from the homepage into multiple pages.
Feb 24 2022
Added "Clear game data" option to reset the data stored in the browser.
Feb 17 2022
Introducing landscape mode for mobile: the best dinosaur game playing experience with no distractions and 100% screen real estate.
Feb 14 2022
Improved leaderboards: player, team and country data visible in leaderboard header.
Feb 13 2022
Security update.
Feb 12 2022
Added Product Hunt badge (Product of the day).
Feb 11 2022
Launched website and Discord channel.