The games we're playing
In the spirit of sharing and because some of you asked, we're publishing a list of the games we're playing.
This game is unlike any other we'd played before. We can't tell you much more without spoiling it, but we can say this: it will definitely put your intelligence to the test. You should definitely give it a try.
Shout out to
Elon
for recommending this as a "much better" alternative to chess.
Warning: this game can definitely get you hooked, especially in Domination or Infinity mode. It's easy to play for 4-5 hours without noticing how the time flies. The maps can also get pretty insane. How insane, say you? Check this out: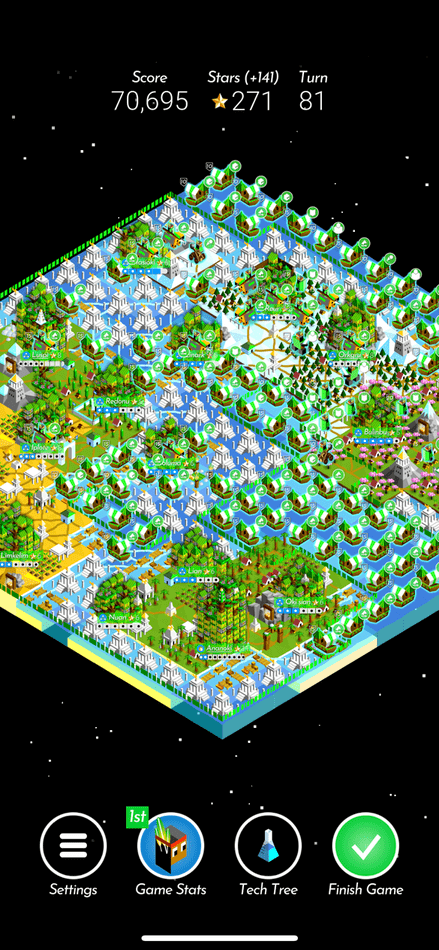 That's a crowded map! Lovely game though.
Two words: amazing graphics. What's special about this is that you wouldn't expect a darts game to surprise you with super cool graphics and sounds, but here we are. This game looks AMAZING.
The name says it all: a puzzle game where you have to free a bird from a cage. It's one of the few games that got us to spend money to unlock all levels. Challenging yet relaxing, great vacation game.
This is a game from Miniclip and as such, you probably don't need us to tell you that it's a really good one. Our favorite type of game is 9 ball pool. Why? You would be surprised by how many people don't know that potting ball #9 ends the game. What can we say — we love easy wins 😅.
That's about it. Got any suggestions of interesting games? Hop on our Discord and let us know.