June 2022 Update — A breakthrough month
June was a busy month for us. In terms of traffic, it was by far our best month to date: our organic traffic increased by a whopping 1,267%! Not only that, but we saw large increases across all our traffic channels.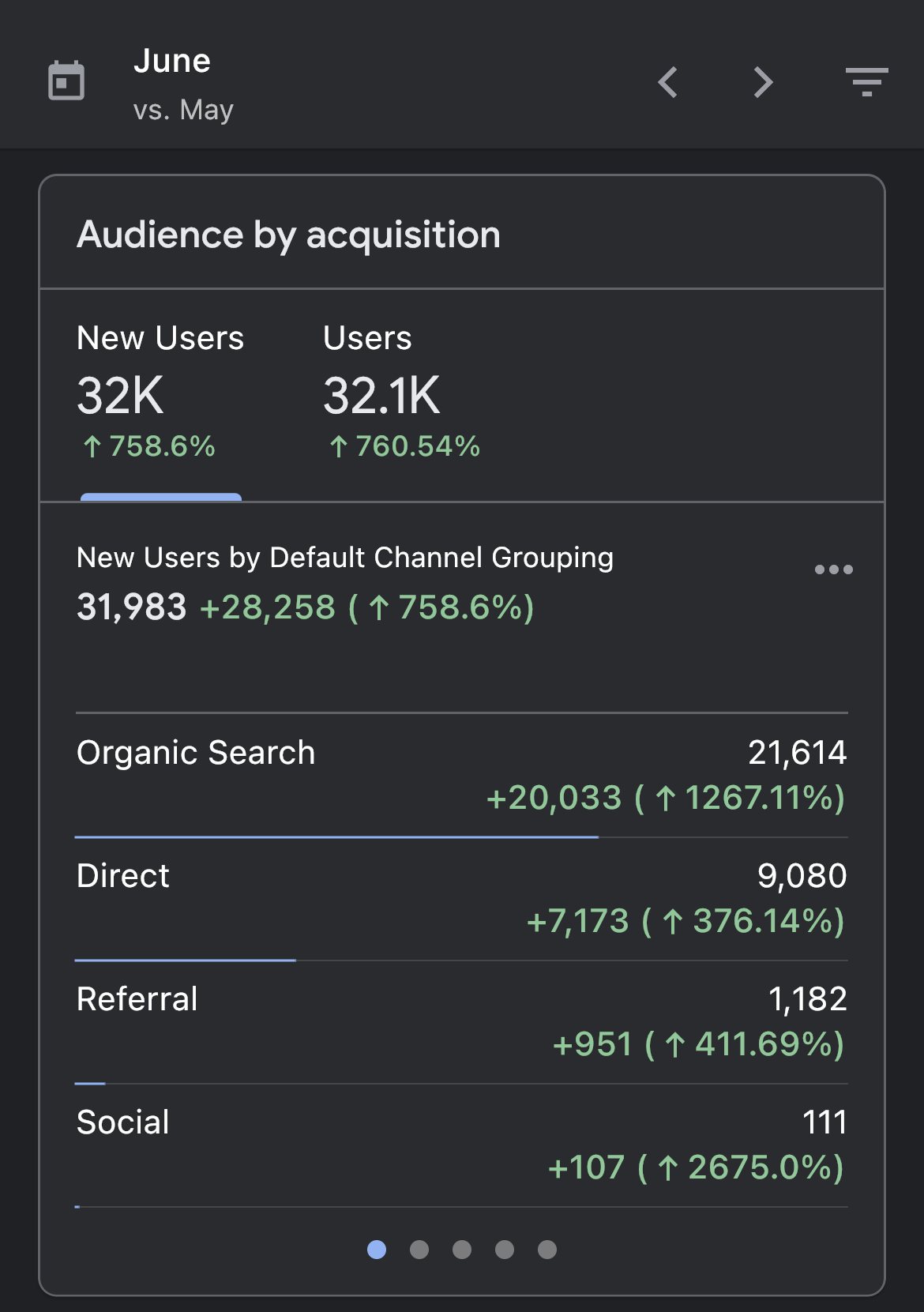 What happened? We now rank #1 for "dinosaur game" on Bing, Yahoo and DuckDuckGo. As for Google, as you might remember from our previous posts, they're still taking their time to show us love. We did however climb the ranks there too, and we're now on the first page, position 10.
We also saw some interesting changes in our leaderboard. The US broke 10 million points, distancing itself from the runner ups. Russia is now #3, after the UK.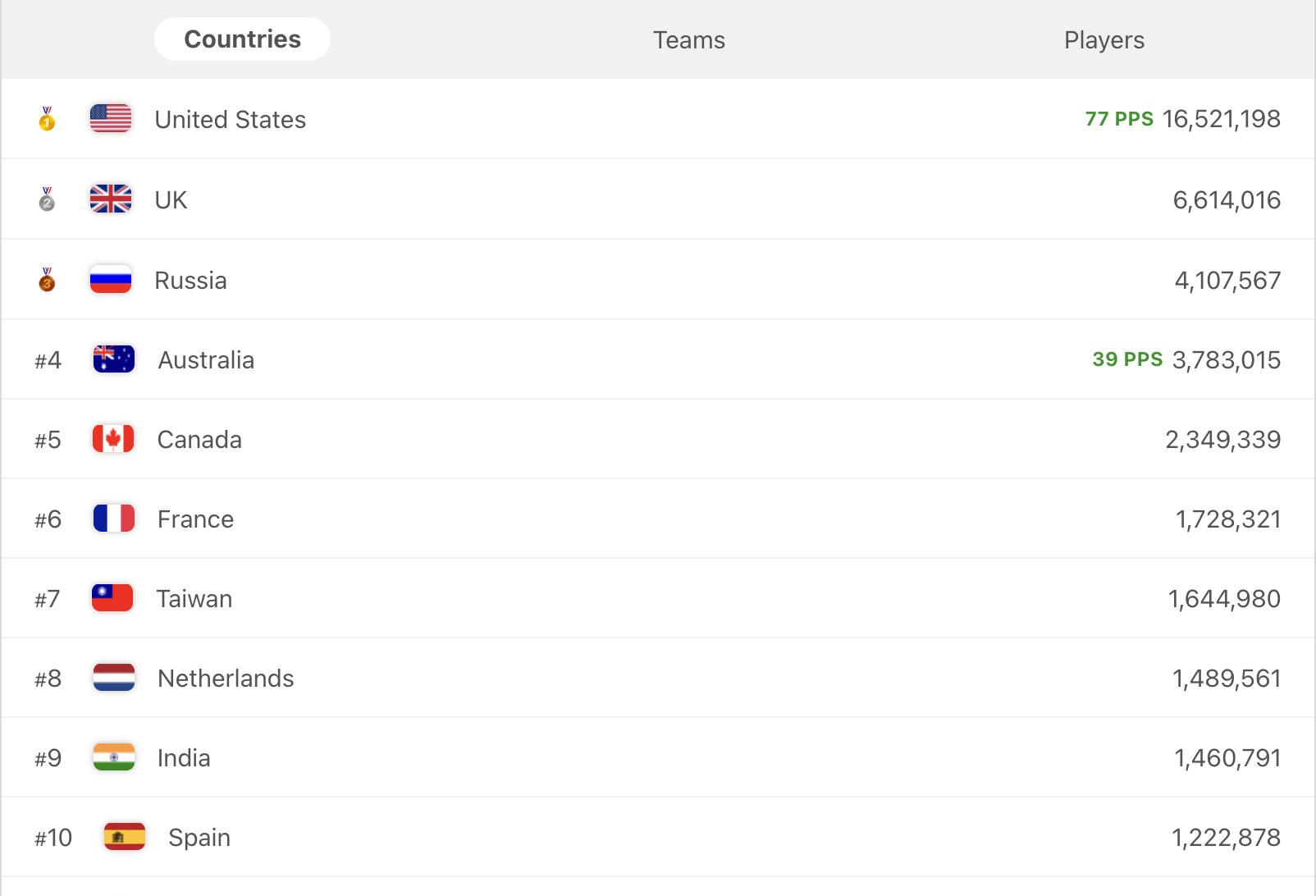 We also had our first user surpass 500k, so congrats to @linum!

Discord changes
We have a new discord moderator, Marwan. Marwan is passionate about the dino game and help us make several improvements to the server. For starters, we now have Dyno and Mee6 as Discord bots to help us fight spam and much more.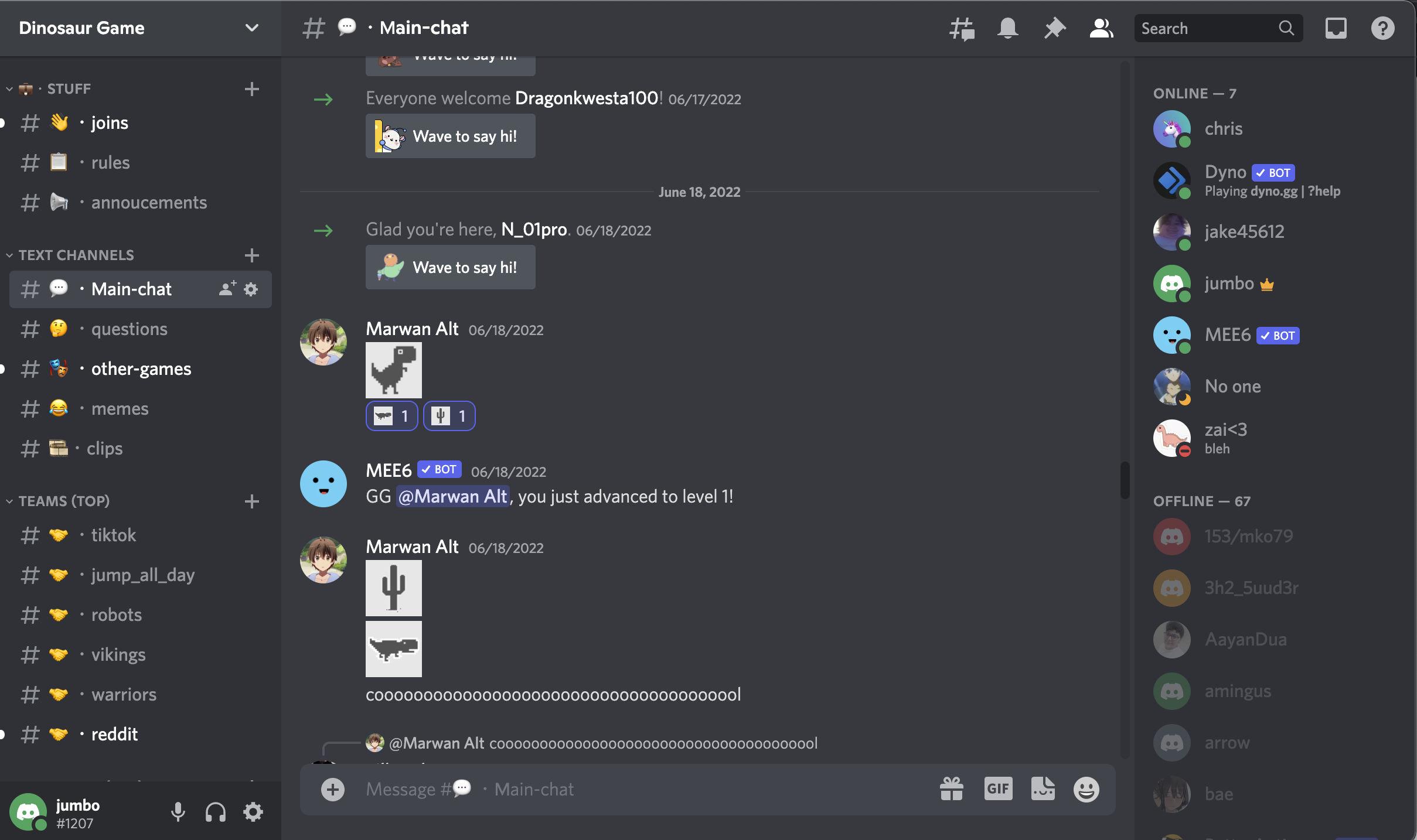 We also added emojis to channel names, set up a rules channel and a channel for new joins. We also added a bunch of new text channels: Memes, Clips, Questions and Other games.
Changes in how we measure traffic
As you know, here at Dinosaur Game we dislike cookies and other tracking technologies, so we try to avoid them as much as possible. That being said, we still want to be able to measure traffic and we are used to the Google Analytics interface.
So far, we've been using a modified version of the Universal Analytics tracking script that doesn't use cookies. The problem with this was that Google Analytics relies on cookies to identify users across page views and sessions. This resulted into all kinds of metrics being broken for us: bounce rate registered at 100%, time on site was 0:00:00, average pages per session was 1 and all page views were registered as new users.
This is far from ideal and we wanted to find a solution that allowed us to at least see the time on page, because we wanted to see how long people spend playing the game — all while avoiding cookies.
Thankfully, we stumbled upon a nice guide from goenning that shows how to achieve exactly what we wanted. We implemented the changes and the results came in.

As you can see, on average users spend 3.5 minutes on our website, which is not bad at all! We think we can grow this number to 5 minutes within the next couple of months, but we'll see.
Working on an interesting new feature
For the past week, we've been working on a new feature that will make the dinosaur game playing experience much more engaging. Or at least, that's what we hope. We're keeping it secret for now, but be sure to check back later this month to find out what it is.
That's is for the June update. As we said, it's been a busy month here at Dinosaur Game headquarters and we can't wait to take the game to the next level.
Until then — keep jumping!