October 2022 Update
We're back with another monthly update, this time a bit later than usual because we've been quite busy lately. Although we kept growing, October has been below expectations.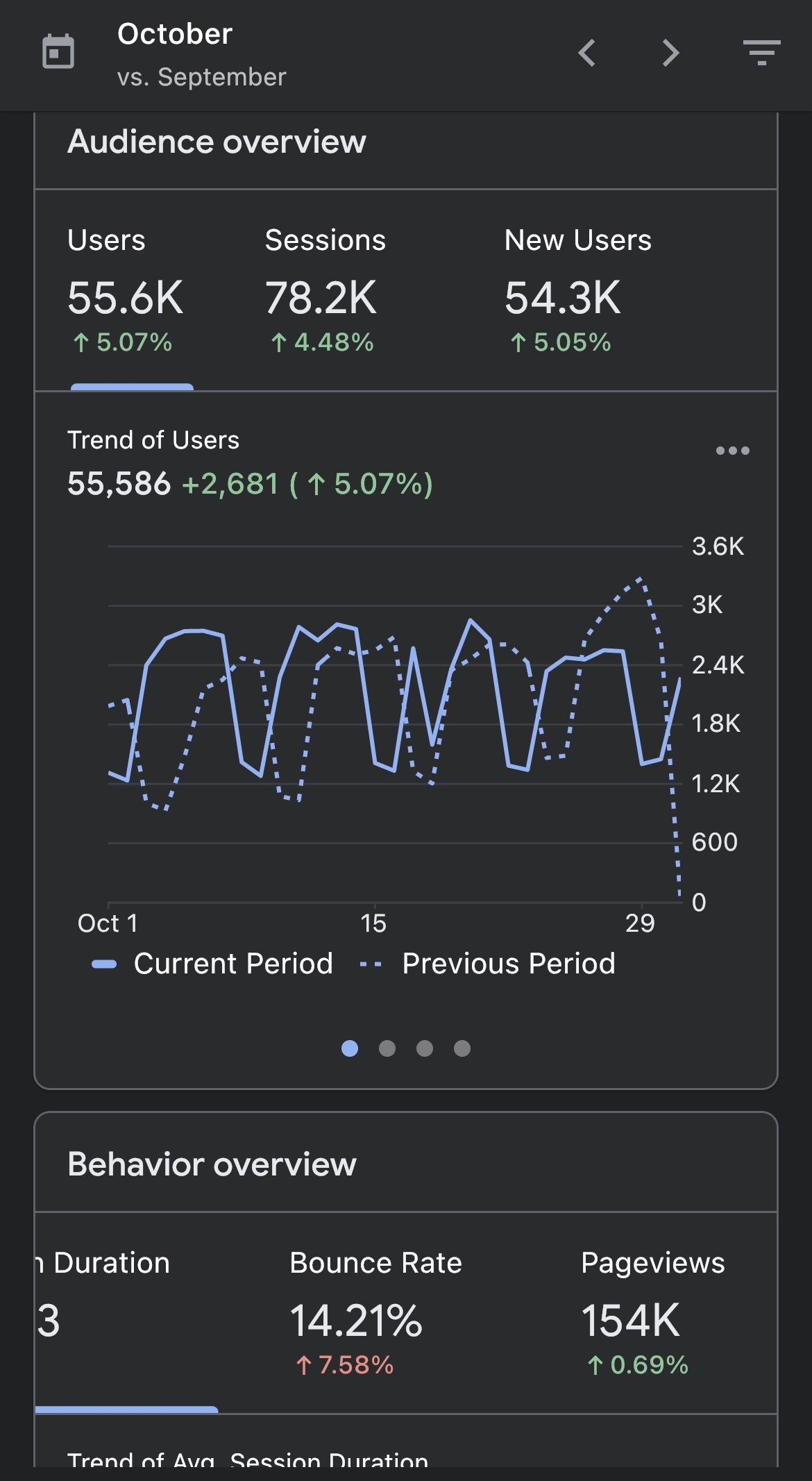 We think this was due to several reasons. First, despite our efforts, social media traffic has not increased that much. Something we realized we absolutely need to do is give users the option to share their score once they finish playing. In order to do this, we need to generate a custom image for each score, but that shouldn't be too hard to do.
Another reason was that we had really bad meta titles and descriptions. We actually noticed this a few months ago when we wanted to implement Schema.org meta tags and we realized we must first update our title and description before doubling down on them by adding Schema. The good news is that we finally got around to that and we now have a title and description we're happy with.
Here's what they look like:

Pretty straightforward.
It's only been a few days since we made the change, but our CTR on Google has already doubled, which is very nice. Hopefully traffic should follow soon. BTW, we're still #1 on Bing 😎.

Interesting side-note: Bing was much faster at updating our meta tags in the search results page. Also, fun fact: our previous meta description was so bad that Google didn't even use it. It made one on its own based on the text it found on the page.
As we said, we've been busy lately working on Mega Battles and also improving the website layout. You should definitely give them a try, if you haven't already.
Another fun fact: blog traffic went up 10x due to the layout change (until now, we only had one link to the Blog section, in the footer).

So if you're reading this, you should probably join our Discord.
Talk soon!
Andrew