September 2022 Update
Another month has passed, so we're back with another update regarding the Dinosaur Game. Our growth rate is in line with our expectations: 60% more users month over month and 57% more page views.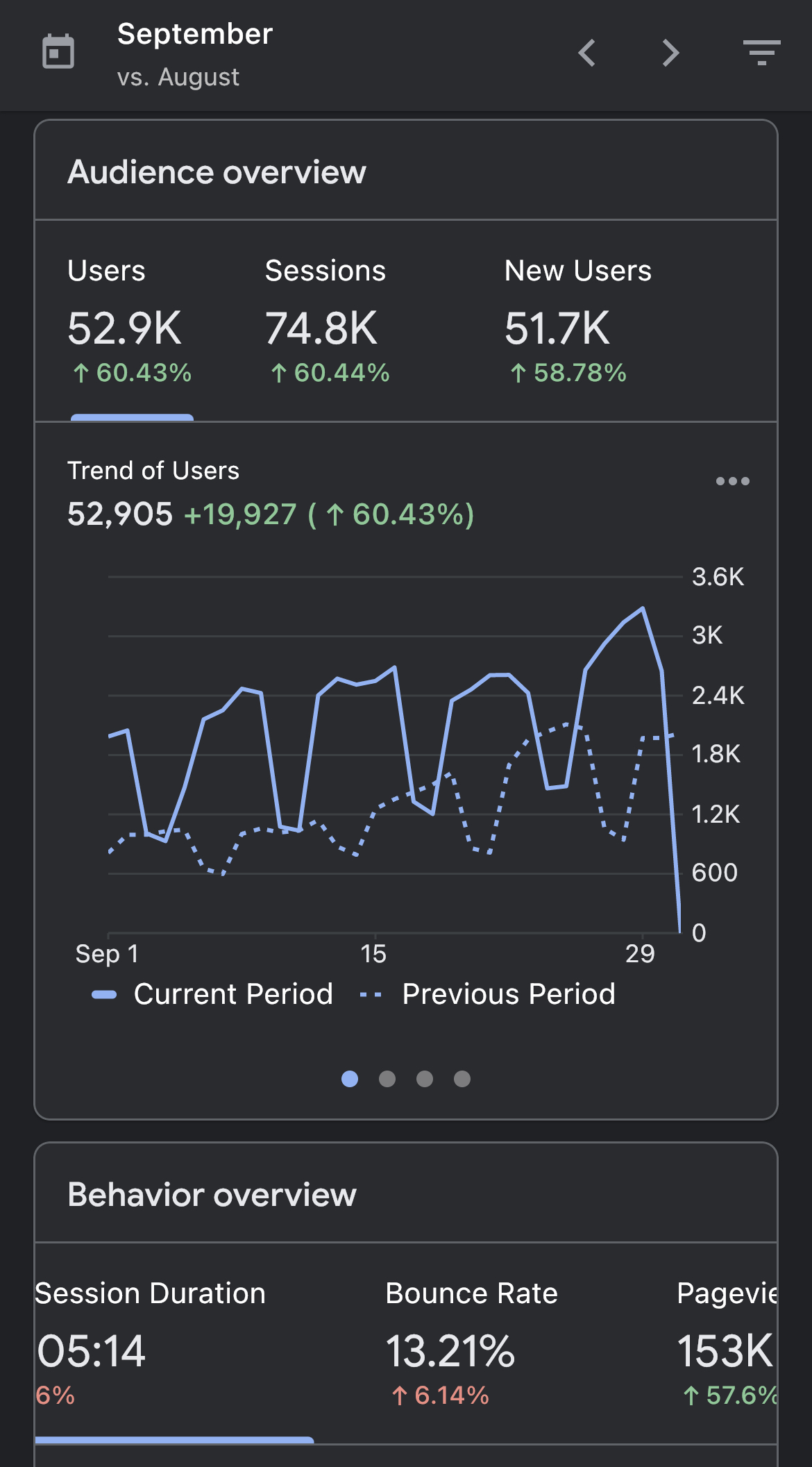 If everything goes well, next month we should surpass 200k page views, as predicted last month. Our server usage has also grown, so we will soon start experimenting with ads again. Hopefully we'll find something that doesn't disrupt the user experience too much!
Our Discord community has also grown and it's now over 300 members strong. Huge thanks to everyone who joined, especially the players who joined early on, when the server looked, let's say, not-so-active 😅.
Someone suggested we should start a newsletter, but we're not sure what to write about. If anyone has any ideas, drop them on our Discord server.
We're also looking for someone who can help us grow our subreddit. This usually takes a lot of work and we don't have time, or we'd rather put the time we have into developing the game.
We're also thinking of launching a few other games. If you asked us a few years ago, we would have never guessed we would become game creators, but here we are! If you have any game suggestions, you know where to send them 😁.
See you soon and as always, keep jumping!
The Dinosaur Game team.