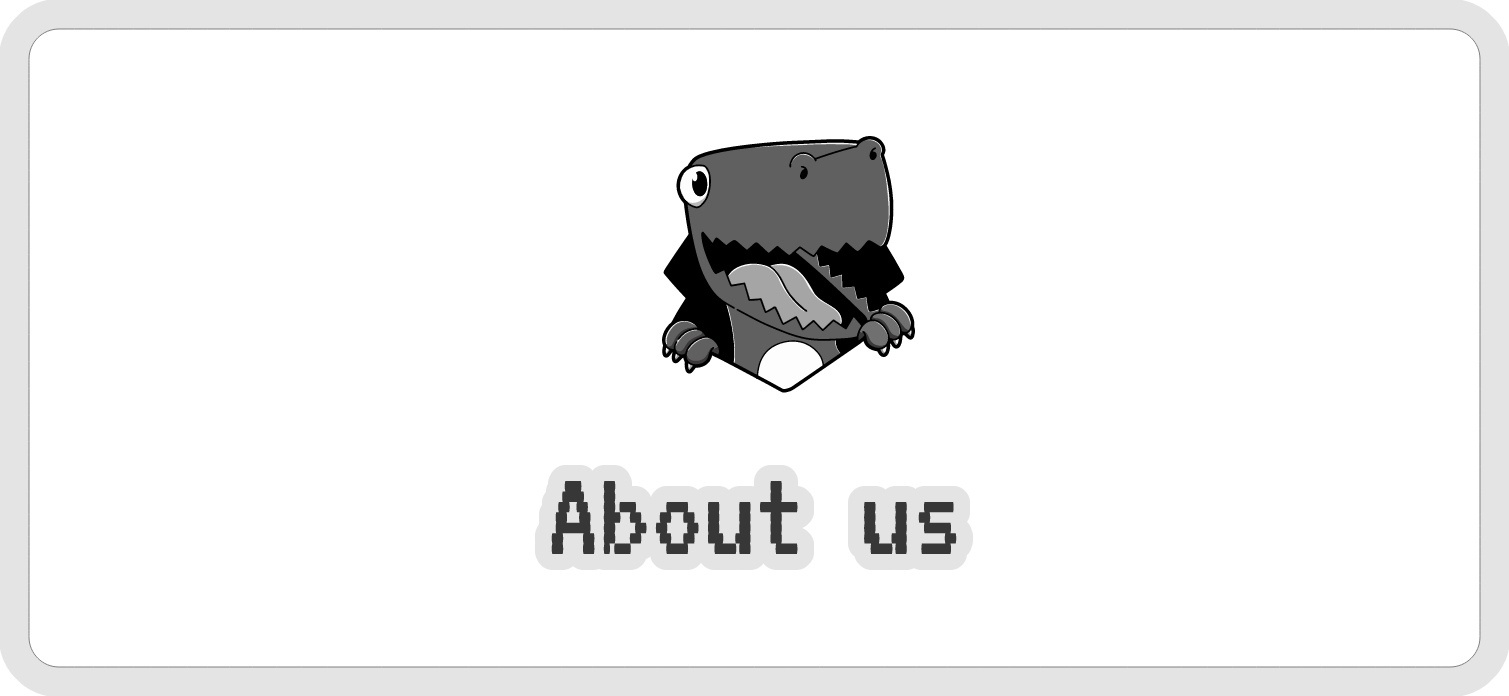 About us
We are Andrew and Eugene, two tech guys working on fun internet games since 2003. We created dinosaurgame.net after we realized that there's no way to play the Chrome Dino game on a non-Chrome browser like Safari.
About Andrew
Andrew is a web developer, marketer and product guy. He's been creating web games since he was a teenager. He first stumbled upon the dino game when installing a new router and subsequently spent the next 20 minutes playing the game.
He went on to ask his friends if they noticed the easter egg, but back then most people didn't know about it. He immediately recognized that this was going to be a very popular game.
Andrew soon realized that people who didn't use Chrome might want to be able to play the game in their browser. However, it was only after meeting Eugene that Andrew started working on DinosaurGame. He came up with the idea of having countries compete in the dino game.
About Eugene
Eugene is a designer and UX expert. He has been working on game UIs for the better part of 10 years. One day, when discussing web games, the topic of the Chrome dinosaur game came up and both Andrew and Eugene realized that they were big fans of the game. They soon started brainstorming ways of bringing the game to the web and making the user experience utterly delightful.
Eugene is the main architect behind the DinosaurGame look and feel. He immediately recognized that the dinosaur game is an example of excellent UX by the Chrome team. As with all examples of great work, there is always a way to take them to the next level.
About DinosaurGame
We launched the website in February 2022 with the goal of becoming the leading hub on everything dino game related. The first step was to port the game itself. That was a pretty straightforward task and only took a few weeks of work. Once that was done, we focused our efforts on creating the unique user experience of DinosaurGame.
We made several improvements to the game UI to make it optimal for the web, with a special focus on mobile. We added the live leaderboards and some basic content about the dino game.
In the next iteration we added the Knowledge Hub, a section that includes over 20 in-depth guides about the dino game, including answers to the most commonly asked questions about the game.
As the game grows, we plan to add several features to make it even more interesting and engaging, so stay tuned.
Our development process
We don't use Kanban / agile or any other popular buzzword. We have a single note (shout out to Bear) where we collect all our feature ideas, including the ones that come from user suggestions.
We try to keep them as generic as possible at the beginning. We let each new idea sit for about two weeks. Once the two weeks are over, we revisit it and see if we still like it. If the answer is yes, we bump it up in the queue. Otherwise, we move it down or delete it.
Our marketing process
We mostly rely on word-of-mouth and organic traffic. Our users love to share the game and people love to write about it. There have been numerous articles published about the dino game all around the world.
We think that part of the reason for the global appeal of the game has to do with the country leaderboard, which creates competition across nations. Take a look at the leaderboard and you would notice some small countries ranking pretty high, which shows how the game has gotten popular around the globe. We also have a dedicated Discord server and a subreddit.
Monetization
At the moment, we do not run any ads or monetize DinosaurGame in any way. If you'd like to support us, just share the game with your friends, that's good enough for us. If you are a blogger/journalist and would like to write about DinosaurGame, feel free to get in touch, we're happy to give interviews or answer any questions you may have.
FAQ
What is the purpose of this website?
The purpose of this website is to provide the #1 dinosaur game playing experience. We aim to achieve that through interactivity, original features and last but not least, by creating the most comprehensive knowledge database around the dino game.
How much traffic can the game handle?
The game has two components: a local component and a remote one (on our servers). The local component is only limited by the computing power of the user's device. This is not a problem since any modern phone or computer can easily run the game, as long as Javascript is enabled. The live leaderboard is powered by a large Redis instance and it is able to handle hundreds of millions of users per day.
What's your tech stack?
The game is built in Javascript. The infrastructure for player, team and country scores uses Redis for the live components and MySQL for analytics and long term data. The server-side language is PHP. The entire website is custom-built and optimized for extreme performance.
Do you plan to release skins (like Sonic)?
We do plan to add support for skins and custom backgrounds, so stay tuned.
I really like your website. You can I support you?
The best way to supports us is by playing the game and sharing it with your friends. Create a team for you and your friends so that your scores can add up.